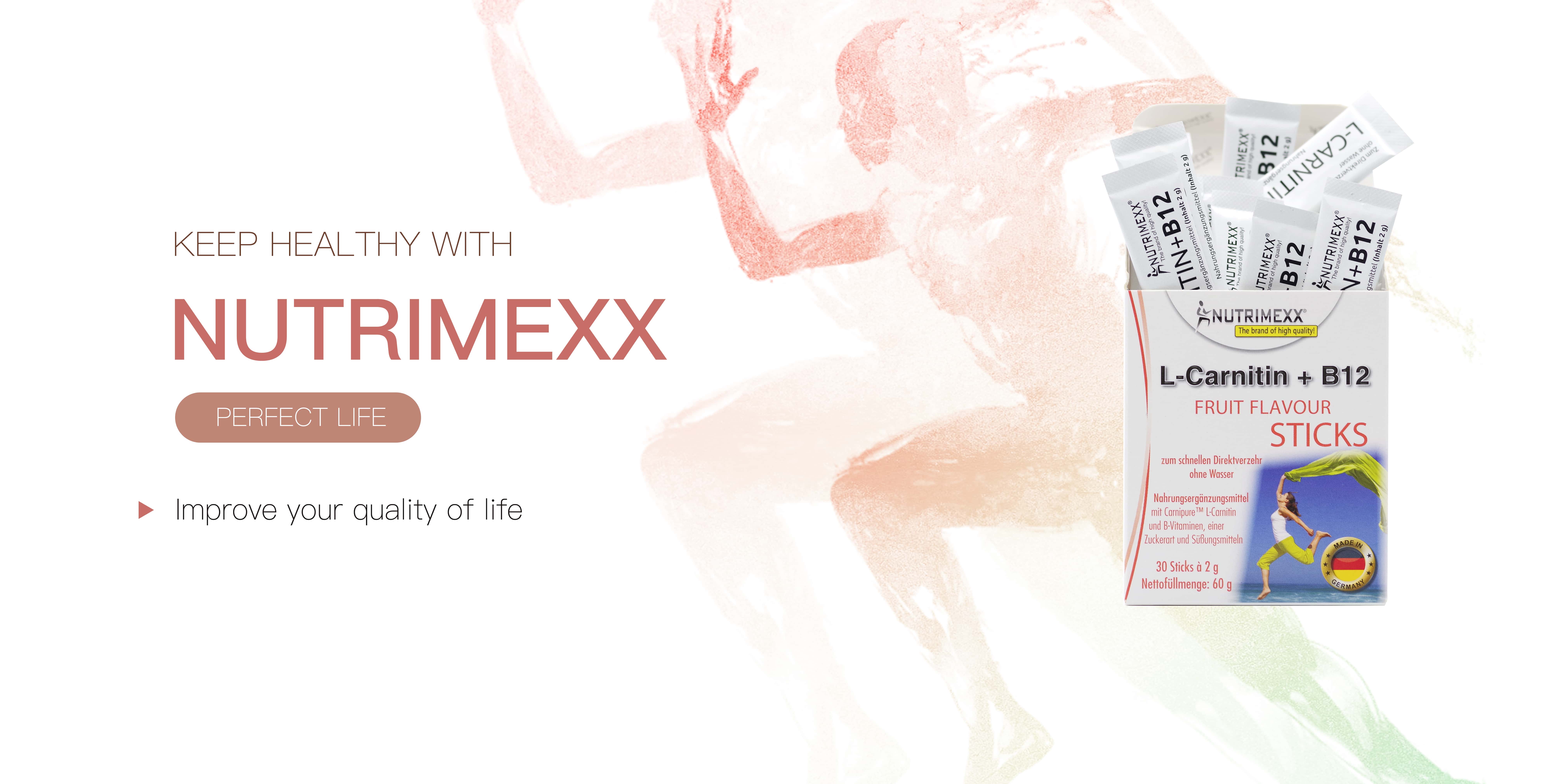 Perfect Life
A Life and Style!
Our lifestyle lays the foundation for quality of life in old age. Now and today. An unbalanced diet can lead to deficiencies in important nutrients that our body needs: Macronutrients, micronutrients and plant nutrients. If you follow a few basic rules, you actually have a good chance of a healthy life in old age:
cook yourself
use fresh ingredients with lots of fruit and vegetables
eat little meat and sugar
exercise regularly
minimum alcohol consumption
regular health check-up's
In fact, today's living conditions are far more complex. In the thirties career, work, children, stress. One-sided stress at work, eating out, fast food, beer after work. Constant physical strain due to frequent sitting with first effects and a few kilos too much in the forties. Back, shoulder, joints! Cholesterol, digestion, prostate! A balanced diet and regular exercise - there is often not always time for that. Especially not for the rest of your life.!
NUTRIMEXX Perfect Life products support you in all phases of your life with important nutrients and vitamins. Our range is constantly being expanded to improve your quality of life!